Facials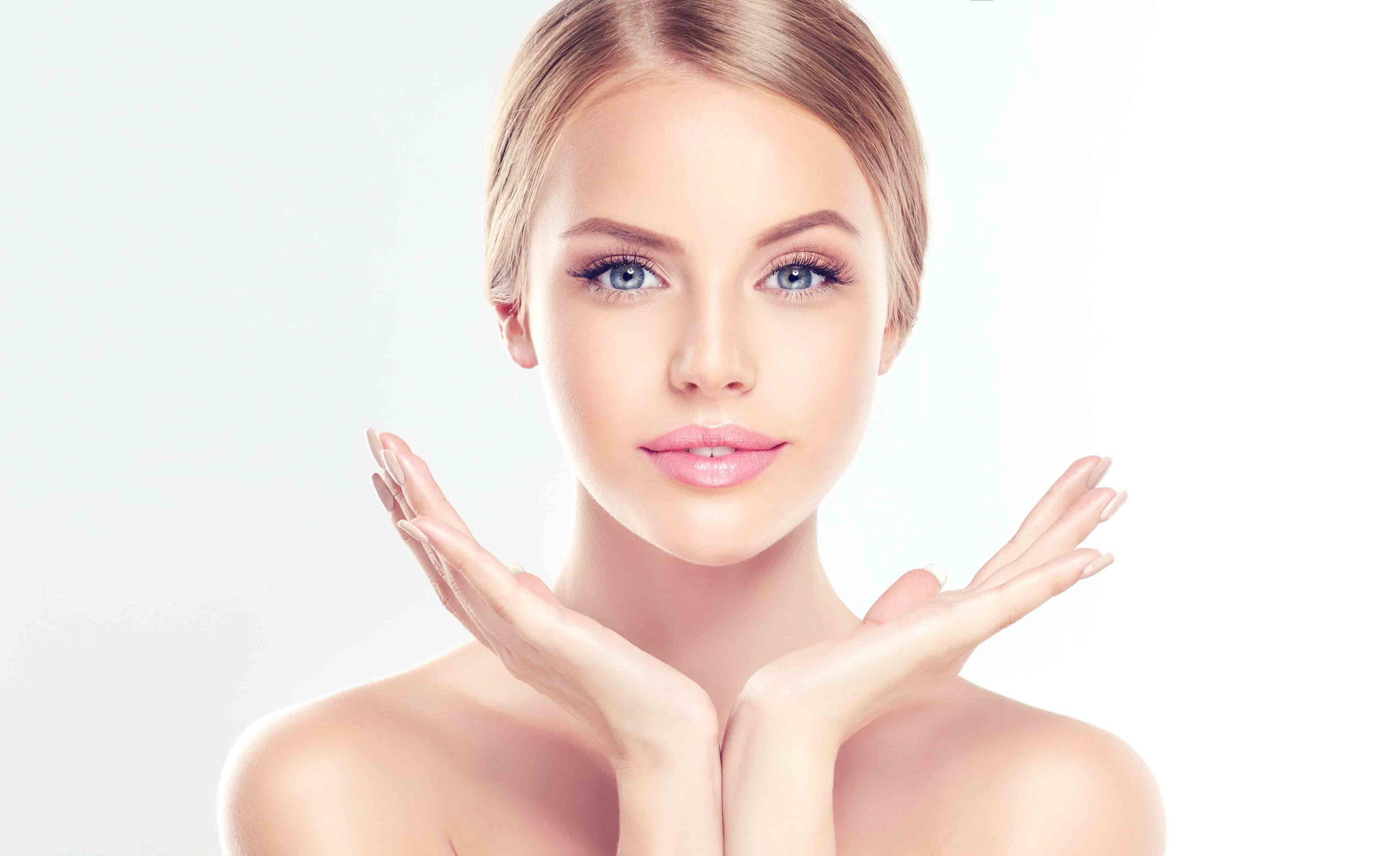 Fluff it up by creating your very own specialized facial! Check out all the amazing options we have for you to customize your dream facial.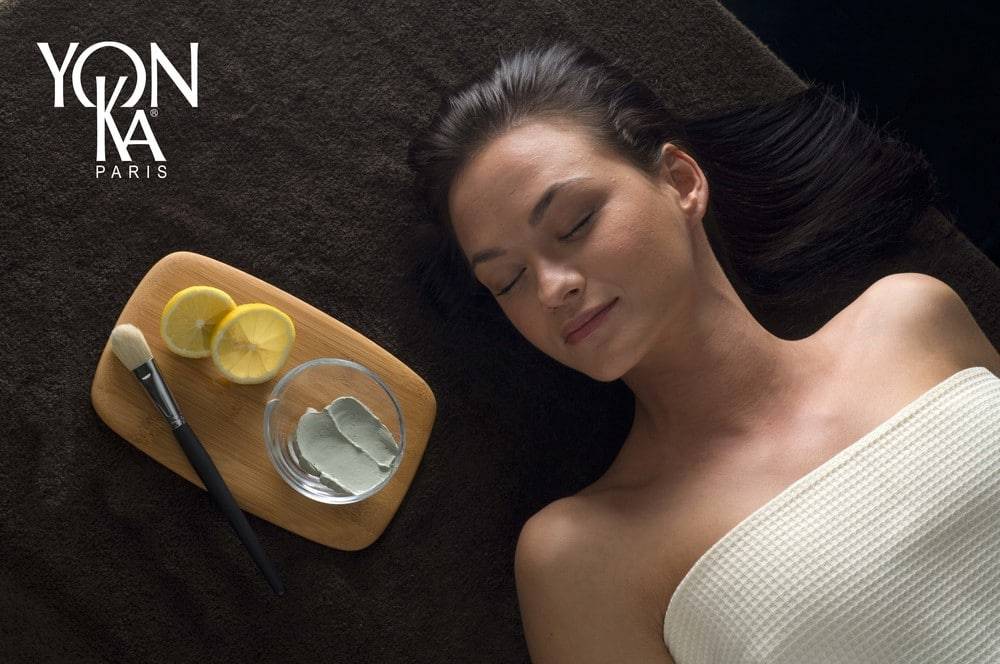 LE GRANDE CLASSIQUE FACIAL
$120-140

A relaxing facial designed for any age or skin type. It emphasizes the quintessence of Yonka, with five main essential oils, will let the skin have an aromatherapy experience like never before. This will leave the skin perfectly balanced with a radiant complexion.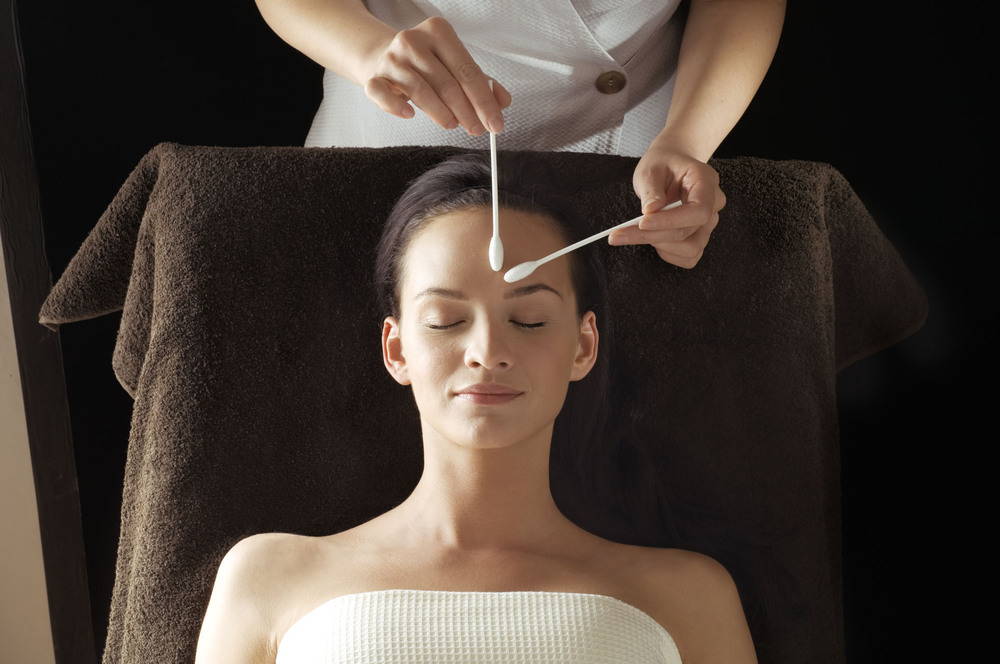 ALPHA-VITAL FACIAL $130-160

A facial for dull tired, aging skin in need of hydrating and cell renewal. This facial's rejuvenation, intense hydrating action of controlled fruit acids helps with cellular renewal, clear complexions and the vanishing of wrinkles and fine lines.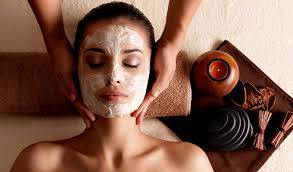 EXCELLENCECODE ENERGY FACIAL 
$160-200

A luxurious anti-aging treatment with relaxing aroma energy point massages to help de-stress mature aging skin. This treatment exfoliates with a double deep peel which will reduce the depth of wrinkles and fine lines. Additional treatments such as radio frequency, LED lights and micro current will be used in order to help enhance the results to a plumper, smoother and lifting skin.    

TIME RESIST AGE CORRECTION FACIAL $150-175

A facial designed to meet specific needs for women aged 45-55. This anti-aging facial includes a highly concentrated peel to boost cell renewal and a sensory mask with an immediate and long-lasting firming effect. This treatment will reduce wrinkles by 12-37%.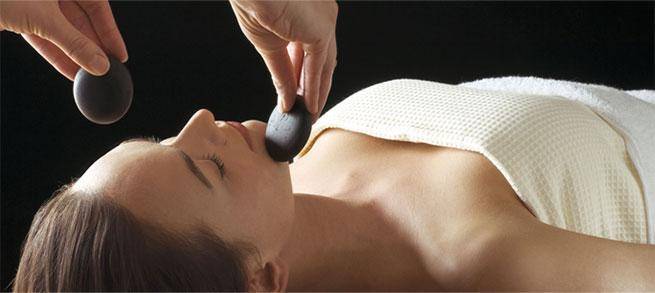 ECLAT COCOON HOT STONE FACIAL 
$120-150

A relaxing hot stone facial for stressed skin that is dehydrated and lacking radiance. While using hot stones, warm ultra-hydrating aromatic preparations, and an enveloping and relaxing massage, the stress is released, resulting in smoothed features and the skin feeling replenished. 

LUMAFIRM RED CARPET LIFT & GLOW FACIAL  $130-170

Redefining radiance and facial contouring, this exclusively formulated treatment features the latest in freeze-dried technology to deliver instant results and cumulative skincare benefits. Ideal for any skin type showing signs of aging, or as the perfect instant repair boost when you want to look your absolute best. Proven to perform, the Pevonia lumafirm® Lift & Glow facial renders your skin ultra-luminous with a firmer, tighter, and more youthfully defined appearance.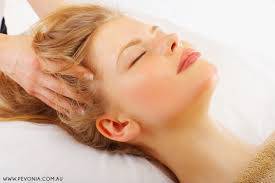 ELIXIR CELL FACIAL 
$160-200

A facial that naturally balances skin disorders during menopause. Its self-heating function rejuvenates skin texture, diminishes wrinkles and improves the overall appearance of the skin. Your skin will regain its youthful appearance, gaining comfortable, flexible, energized, toned and reaffirmed skin, acting like a face-lift.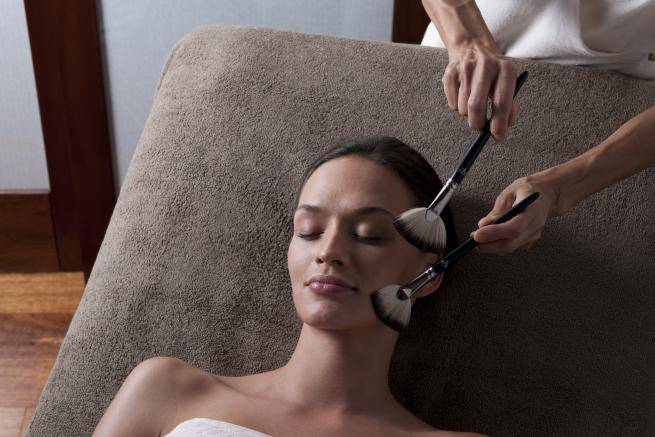 STEM CELL ELITE FACIAL $130-170

A revolutionary freeze-dried stem cell treatment for aging skin. This facial is infused with a blend of Argan and Comfrey Root Stem Cells and adds a mask and cream with de-agers like Collagen, Retinol, Elastin and other key actives to start working from the first application. Results in visibly reducing lines and wrinkle depth, it delivers a smoother skin surface, and long-term protection of the skin's naturally repairing stem cells.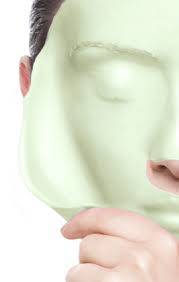 OCEAN MIRACLE ORGANIC FACIAL 
$160-200

A facial suitable for mature skin that needs firming. The skin firming and cell detox properties will stop and reverse cellular aging. This facial will have a deep firming effect and restore lost volume in deep lines. After this facial your skin will be 85% more toned, 90% firmer and 70% more hydrated skin.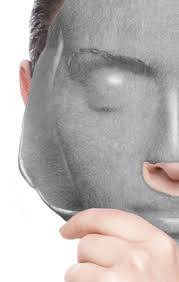 An antioxidant treatment recommended for dry, tired skin; skin in the need of repair or an energy boost. This facial's intense nutrition provides the skin with the necessary energy for its revival and repair. This facial results in a true skin awakening.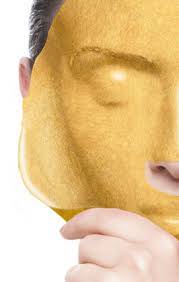 SKIN SENSATION GOLD FACIAL
$130-175

A luxurious facial recommended for mature skin in need for a vitality boost. The facial's multivitamin complex and remineralizing formula immediately boosts vitality of the skin and reduces early signs of aging. It recovers the natural shine of the skin tissue. The facial results in a radiant, luminous and revitalized face.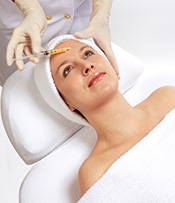 BOTINOL LIFTING FACIAL $180-220

A needle-free treatment for people who wish to erase the signs of aging. After this treatment, expression lines will appear more relaxed, lines and wrinkles are visibly reduced and the skin appears visibly younger.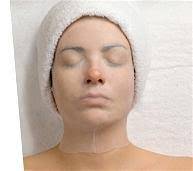 COLLAGEN 90-II FACIAL $160-200 

A collagen boost treatment recommended for all skin types that wish to plump aging lines. This treatment uses a pure native collagen sheet with selected ingredients, to provide intense hydration, firm the skin, and reduce the appearance of aging. After this treatment the skin is left hydrated, smooth and wrinkles are toned.

HYDRALESSENCE FACIAL $130-170

An Intensive Hydrating facial for dry, dull and aging skin. This facial will help to restore its balance, suppleness, and softness by the softening action of seaweed and fruit extracts; the use of two nourishing masques and the application of a repairing, hydration-reactivating duo. After this facial your skin is renewed, soothed, and rebalanced; softness and beauty are restored.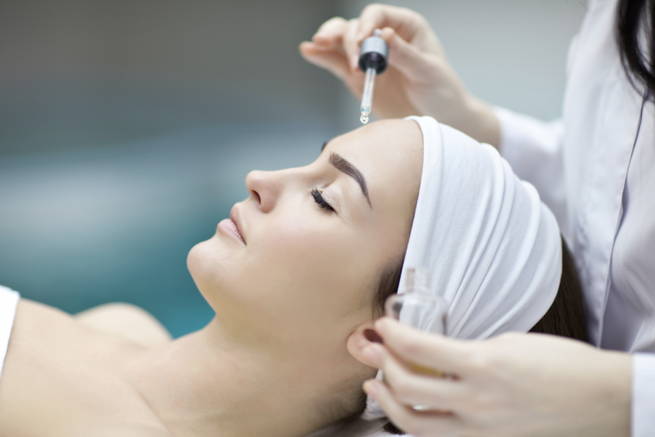 ESSENTIAL WHITE SIGNATURE FACIAL 
$140-160

A facial designed to brighten and unify complexion, and control dark spots. This treatment includes a peel that contains skin balancing properties resulting in a 90% more even toned complexion, 73% clearer skin a 90% lighter and brighter complexion.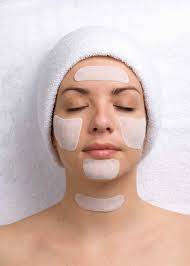 SEA C SPA TREATMENT FACIALS
$160-200 

Brightening facial boosts up your skin by combining vitamin C, organic mud, and algae. This treatment restores your skin by stimulating collagen and elastin synthesis, it is a revitalizing treatment that improves microcirculation, cell regeneration and the skin's natural defense mechanisms.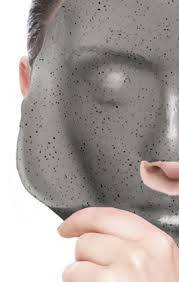 SHINE STOP FACIAL
$100-130

A detox facial for problematic skin. This facial uses seaweed and volcanic earth products, which gives it the capacity to absorb excess oils and eliminate the dirt that can cause the appearance of impurities in the skin while also providing long-lasting and prolonged hydration.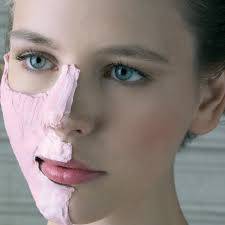 RS2 CALMING FACIAL $130-170

A calming facial that hydrates skin while strengthening capillaries and promoting an evenly toned appearance. This facial is designated for Rosacea skin. A radical solution for hypersensitive skin, this alleviating treatment therapy provides soothing relief and visible results to dilated capillaries, congestion, blotchiness, and irritability.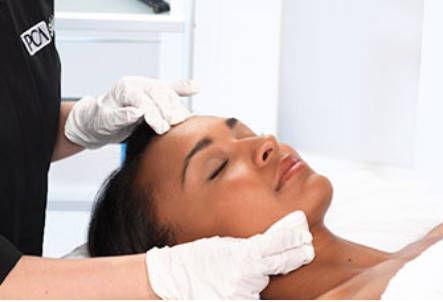 OXYGENATING FACIAL $130-170

A facial Designated for stressed, acne prone skin. This facial stimulates oxygenation and circulation within the skin, destroying the bacteria, rejuvenating stressed or acne skin as it draws oxygen to the skin's surface, resulting in a radiant, healthy glow. 

The Intense Pulse Light treatment is to even out skin tone and stimulate collagen production. Perfect for aged skin including sun damaged spots, age spots, broken capillaries, redness, acne scars, fine lines and wrinkles. This treatment effectively diminishes these lesions and creates a more youthful complexion while rejuvenating your skin by using photorejuvenation, which is an Intense Pulsed Light (IPL).The IPL can be performed anywhere on the face or body resulting in little to no downtime after the treatment. Treatment is required every 2-4 weeks until desired results are achieved.

This no downtime laser rejuvenation treatment is highly beneficial for oily skin, blackheads, enlarged pores, acne, and dull skin. Carbon absorbs oil and contaminants in the pores, when laser passes through the skin, it destroys the carbon particles along with the oil and contaminants. It exfoliates all the dead skin cells instantly and leaves the skin with a smoother texture. The laser also target the deep layer of skin, so it will stimulate collagen production and give skin long lasting results. Treatments are recommended every 2 weeks, 5-10 treatments for the best results.

SILK PEEL DERMALINFUSION 
$199

Seeking instant and long-term results? Get both with DermalInfusion! This multi-phase simultaneous treatment immediately initiates repair and recovery from acne, pigmentation, wrinkles, and roughness.Dermalinfusion doesn't stop working when the treatment ends. Fullness, smoothness, and radiance last for days. And, because the treatment stimulates renewal within the skins, improvement continues as new, healthy cells rise to the surface and minimize previous concerns.

OXYGEN JET PEEL FACIAL
$120

A water-based treatment that will improve your skin significantly. It feels like a power wash that infuses saline and oxygen into the skin, and the skin will feel refreshed, hydrated, exfoliated. There is no pain, no downtime and it feels cool and soothing to your skin. The Jet Peel gently exfoliate the top layers of dry dead skin cells and unclog your pores while hydrating and oxygenating your skin at the same time.

MICRONEEDLING REJUVENATION 
$300

This treatment creates invisible microperforations in the skin to stimulate cells known as keratinocytes to increase production of new collagen and elastin. With MicroChannel Delivery Serum, derived from adult human stem cells, penetrates the channels created by the procedure to enhance the production of healthy new skin, the stem cells will be faster absorbed by up to 300%. It is for all skin types and will help improve many worrisome skin conditions such as acne scars, saggy skin, fine lines and deep wrinkles. 1~4 treatments are recommended depends on the needs of the skin, maintenance treatment is once every 6 months.

The microcurrent facial is a therapeutic treatment that delivers safe, painless, low-level electrical impulses to strategic locations under the skin to firm and tone the facial muscles on both an immediate and long-term basis. The technology simultaneously repairs collagen in the dermis (the deepest layer of the skin), while gently erasing signs of aging in the epidermis (the top layer of skin). As we age, our electrical impulses slow down causing aging and sagging facial skin. Microcurrent works in harmony with the natural bio-electrical currents naturally found in our bodies to help speed up the cellular regenerative process resulting in firmer, healthier, more youthful looking skin. The treatment lifts, smoothes, tightens and tones.

Photon 7 color LED Photon LED Light therapy utilizes the power of different colored light to reduce or even eliminate some of the worst signs of skin aging. LED light therapy was developed for use by dermatologists to treat a range of skin disorders like acne and rosacea and as a pain free alternative to facial surgery for skin rejuvenation and treating side effects of cancers and some serious illness. LED light therapy regenerated skin tissue, boosted collagen production and improved the appearance of the skin. 7 Color photon therapy details:R- Red(650 nm)--- One of the most powerful colors to increase skin radiance, blood circulation, moisture retention. Stimulate skin cells to excrete collagen to achieve firm and smooth texture. G- Green(527 nm)---Anti-aging, smooth wrinkle and fine lines, cure woundsB- Blue(463 nm)---Excellent effect of curing acne, kill bacteria, improve sensitive skin, treat cystic acne, anti-inflammatory, balances and calms the skinRG- Yellow(590 nm)---Improve skin muscle flexibility, improve immunity system, stimulates lymphatic and neural systems, treats brown spots, heals sunburns, reduces swelling, reduces Rosacea & eczemaRB- Purple(600 nm)---Relaxing, improve lymph metabolismGB- Cyan(470 nm)--- Gentle acne treatment, inflammation skin mitigationRGB- White---Skin whitening, skin refreshing 

 *Additional chemical peel Layers are $25/per layer*

LACTIC ACID CHEMICAL PEEL
$50

Skin will become softer, smoother post-treatment and the fine lines will be minimized. For dry, flaky skin, fine lines and wrinkles, preventative anti-aging treatment.

SALICYLIC ACID CHEMICAL PEEL
$75

A beta-hydroxy acid treatment that deeply cleanses pores and reduces oil productions. Excellent treatment for acne and aids in overall skin rejuvenation. -For oily acne-prone skin and photo-aging.

GLYCOLIC ACID CHEMICAL PEEL $75 

Aid in the elimination of actinic keratosis. It results in fresh skin cells and smooth uneven skin texture and skin tone. For aging skin, acneic skin, sun damaged, hyperpigmentation, ingrown hairs.

MODIFIED JESSNER CHEMICAL PEEL $150 

A synergy of effective acids such as salicylic acid, lactic acid and citric acid. It provides benefits to reduce the appearance of melasma, freckles, acne and mild cases of rosacea, and improve skin luminosity and texture. For acne-prone skin, blemishes, photo-damage, mature skin, dark phototypes and sensitive skin.

PCA PEEL® HYDROQUINONE FREE 
$150
PCA PEEL® WITH HYDROQUINONE $150 
 PCA PEEL® WITH HYDROQUINONE & RESORCINOL 
$150

These innovative and proven light-to-medium depth peel formulas effectively exfoliate with blends of lactic, citric and salicylic acids and resorcinol, while bleaching and inhibiting pigment production with kojic acid and hydroquinone (where indicated). These peels help repair and reduce breakouts, control oil, soften lines and provide a more even, smoother skin texture.

SENSI CHEMICAL PEEL (TCA 6%)
$150

For clients who want gradual lightening, but instant tightening. This solution is perfect for ethnic skin, rosacea, exzema and other extremely sensitive skin types. Provides anti-inflammatory, anti-acne and antibacterial action. PCA Professional™ TCA (Trichloroacetic acid) peels are blends formulated with lactic acid, ascorbic acid (vitamin C), plumping phytohormones and kojic and azelaic acids to produce dramatic results without the discomfort and downtime associated with traditional TCA peels.

ULTRA CHEMICAL PEEL I (TCA 20%) $200 

Ideal for sensitive skin types, acne, pigment disorders, aging skin, smoker's skin, photo damaged skin. Moderate to aggressive exfoliation depending on how many layers are applied and the overall condition of the skin. PCA Professional™ TCA (Trichloroacetic acid) peels are blends formulated with lactic acid, ascorbic acid (vitamin C), plumping phytohormones and kojic and azelaic acids to produce dramatic results without the discomfort and downtime associated with traditional TCA peels.

HYDRA RADIANCE CHEMICAL PEEL
$50

This 20% lactic acid peel smooths, hydrates and brightens skin while also improving appearance of fine lines and pigmentation. Lactic Acid is a preferred option for dry and sensitive skin. Added anti-oxidants help repair damage and strengthen skin.